4 Reasons To Trust Seattle IT Services


To Support Your Computer Network
1
We Speak Your Language. Seattle IT Services professionals understand that "tech talk" can be hard to understand so we make a point of speaking in your language and we do not use geek speak.
2
We Guarantee Our Services. We want you to be happy with our services. For any reason in the first 60 days, you are not satisfied, you will get your money back.
3
Data Protection. More than ever protecting your data from ransomware and security threats is a top priority. We guarantee that your data will be protected.
4
Here when you need us. Your time is valuable so being forced to wait for a response can stand in the way of you being productive. We guarantee that our Help Desk will answer the phone within 90 seconds, or we will deduct $100 off your bill.
Recent video testimonial
Discover the real Seattle IT Services experience!
Limited Legacy Company has been working closely with the team at Seattle IT Services since all the way back in 2017. In the beginning, Legacy Company Limited had just 11 users across their enterprise. Today, they've grown to more than 40 - an incredible journey .

If you've been dealing with IT challenges, you're not alone.
Seattle IT Services Is Here to Help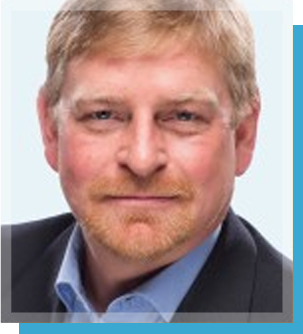 At Seattle IT Services, we don't believe in compromising the integrity or safety of your IT system - no matter the circumstances. We work to make your technology serve you in the most efficient, powerful manner.
Feel like you've been down this road before?
Let us assure you that we place our priority on client relationships, not on turning a high profit. We're here to maximize your current IT infrastructure, not drain your bank account. We'll likely even lower your IT costs rather than raise them.
Call 206-651-3000 today or complete the form below to learn more. We're ready to start important IT conversations with businesses just like yours.
DAVID HENDERSON
President, Seattle IT Services
Schedule an Appointment
2
We'll take the time to listen and understand your situation
3
If we're a good fit to help, we'll let you know the general costs and next steps


See what other business owners
are saying about us…

We Trust Seattle IT Services
Seattle IT Services has given us peace of mind because we are budgeted for a flat monthly fee that is affordable and that is what they charge us. Our previous IT experience involved an IT company fixing problems here and there but that ultimately cost us more money and left us waiting to hear from them when they had time to see us.
Switching our company to Seattle's IT services Managed Services has provided us with a team of professional technicians which has resulted in less down time and many of our technical problems being dealt almost immediately.
Mark Turner | General Manager | Everett, WA

Communication I Can Depend On
When I realized that I needed to move my company to the cloud after a data breach, I was hesitant because I did not want to lose any of our data. The team at Seattle IT Services not only helped us move to the cloud, they also communicated with me throughout the entire process. Knowing what I was getting myself into financially, and their continued professionalism has been critical to the success of my company. Give them a call.
Martha Garcia | Owner | Seattle, WA

Reliable and Trustworthy
We are a small local events company here in Seattle. My team and I can stay focused because I know that Seattle IT Services is a company that I trust. Their techs are personable and professional. Their response time is quick, and this was a sound investment for my company. We realized early on that a good low-cost IT service needed and we're so happy to be with Seattle IT Services.
Ella Stern | Owner | Kirkland, WA

What Our Users Are Saying About Us...
Share Your IT Burdens With Us
Spend less time on IT problems and more time growing your business. Let's get to know each other and determine how our partnership could grow. With us on your side, develop customized security plans, stronger communication strategies, and a better plan for the future.
Call 206-651-3000 today or fill out the form below to schedule your appoinment.
We're ready to jumpstart your IT journey.

Schedule an Appointment
2
We'll take the time to listen and understand your situation
3
If we're a good fit to help, we'll let you know the general costs and next steps
Get in Touch

ADDRESS:
113 Cherry St. PMB 92365
Seattle, WA 98104-2205


PHONE:
Support: 206-651-3000